Posted by AGM Global Vision | NVG-50 on Nov 30th 2022
AGM Global Vision Night Vision Goggles: AGM NVG-50 Technologies and Features
---
AGM NVG-50 night vision goggles are crafted for use with helmets and head mounts, and based on Military-tested designs that have repeatedly stood up to harsh and changing weather conditions, rough terrain, marine and jungle environments, and even combat situations.
Our goggles are equipped with the highest-quality image intensifier tubes, from Gen 2 to Gen 3, and can support single or double viewfinders. We understand the importance of user agility, comfort, and control:
Durable, long-lasting, lightweight housing made of aircraft aluminum alloy
Hands-free operation with head-, helmet-, and tripod-mountability
Our night vision goggles use light amplification technology to collect the ambient light in the environment, such as moonlight or starlight, to artificially source infrared illumination via the device's objectives lenses. This light energy is made of photons, which are converted into electrical energy, or electrons, via the photocathode tube. Using internal electrical and chemical processes to amplify the number of electrons hitting the device's phosphor screen, this reaction produces a visible image in near to total darkness.
AGM Global Vision always strives to use the latest available technologies to develop our night vision goggles, providing superior performance when it matters most.
Our Night Vision Goggles
---
We offer a wide range of night vision goggles, with features like:
IP 65 protection
High-grade aluminum alloy casing
Head or helmet-mountable for hands-free usage
Dual mini rails for transitioning quickly between the head and helmet mount
High-light cut-off
Integrated IR Illuminator
Compact and rugged design
Ergonomic, easy-to-operate controls
Limited three-year Warranty
Our catalogue of cutting-edge night vision goggles is diverse and always growing. Night vision technologies continue to evolve, and the tactical needs of law enforcement, security, military, and hunting experts will follow suit. We work to build night vision devices that are tough, compact, convenient, and adaptable enough to support the most demanding organizations and experts.
AGM NVG-50: Advanced Devices for Tactical Professionals
---
All AGM Global Vision night vision goggles are built to handle any scenario, giving you the confidence you need to feel secure, agile, and in control. Because our night vision goggles are waterproof, head and helmet-mountable, weather-resistant, and compatible with a variety of weapons, cameras, and tripods, they're always a top choice for professionals who rely on night vision technology to reveal their nighttime surroundings.
Ultimate guide
to night vision goggles.
---
Now, we will dwell in more detail on the most important breakthrough in military science - night vision technology. The technology allowed us to see, and therefore, to act productively, in an impenetrable night. We will try to give the maximum, ultimate, and complete guide to using the most ergonomic and convenient device for identifying objects in the dark - night vision goggles.
How do AGM NVG-50 night vision goggles work?
---
Before moving on to discussing the types of night vision equipment and night-vision goggles directly, as one of the most convenient and practical devices, let's understand a little in the theoretical part. What is night vision, and what is its mechanism?
The ability to see objects in the dark is scientifically called scotopic vision. It consists of the interaction of the human body's physiological and neurological processes, which allow us to distinguish objects in low light. Visually, this is displayed in the retina and the pupil's reaction, which can be observed from the side.
At the same time, you can notice a change in the pupil's diameter, due to which our body regulates the amount of incoming light flux and allows us to adapt vision to different conditions. You can even feel it by turning on bright lights in a dark room. Experiencing a little discomfort from this, you can be sure that at this moment, your eyes and brain are in a hurry to switch to another mode of perception of visible information.
Visual demonstration is readily observed in cats. When there is a lack of light, the pupil dilates, allowing more light to pass through it. With good lighting, this is not necessary, and the pupil narrows. True, unlike cats, our eyes are not so sensitive; therefore, at dusk, we cannot compete even with such domestic and fluffy predators.
And it's not just about the capabilities of the pupils. We have rod-shaped and cone-shaped cells responsible for processing light signals. In fact, these cells are shaped like cones and rods and are responsible for registering the received signals — cones - designed for the perception of fine details, colors, and bright light. But as soon as evening comes, they lose these powers.
But, rods are just good at the perception of peripheral vision and are much more sensitive to photons of light. Without them, for us turning off the light would immediately turn into a total blackout. But, the perception of color is their kryptonite, so night landscapes usually look monochrome to us.
Because of all these facts, we are turning from leaders in the evolutionary race to outsiders when it comes to night vision. That is why it is tough for us to navigate in the dark. And to adapt even a little to such conditions, our eyes have to get used to the darkness, and it will take quite a long amount of time. How big is it? Five to eight minutes for you to feel better. And forty minutes to maximize the adaptation effect. This is confirmed by medical research, for example, "Webvision: The Organization of the Retina and Visual System".
To us, of course, there is a certain excuse. Man is a daytime creature. That is why nocturnal animals have a rainbow covering behind the retina called the tapetum lucidum. Due to it, such representatives of the animal world have a characteristic shine in the eyes and much better navigation opportunities in the dark.
If you consider such a disposition to be unfair, then we will confirm your opinion. Indeed, cats, dogs, and wolves, but even cows and horses have tapetum lucidum. And humanity definitely needed to do something about it. Thanks to science, we got night vision technology, the pinnacle of which was the night vision goggles.
This is the most comfortable, ergonomic, and adaptive device that literally replaces our eyes for us. The special construction of two elements enhances our modest vision while completely immersing the observer in the night world picture. A variety of attachment options allow you to fully feel like a nocturnal predator because your hands are free, and it is so easy to merge with the feeling of superpower.
What are night vision goggles?
---

Light is made up of photons of different colors, which are essentially particles of light. Once in the night vision goggles, these photons reach a light-sensitive surface called the photocathode.
The photocathode, according to the principle of its operation, is somewhat similar to solar panels. Just like the panel, this mechanism converts photons into electrons. On the other hand, electrons are tiny subatomic particles whose key feature is the ability to carry electricity around a circuit.
But, their charge is insufficient. Therefore, in the future, they pass through the photomultiplier, which is a photocell. Its operation principle is simple: the number of electrons entering the photomultiplier multiplies at the output.
After that, a huge amount of electrons rush to the phosphor screen, where they create tiny flashes of light. The principle of operation is very similar to the principle of operation of old tube TVs. The processes are similar - at the output, there are many more photons than at the input. The result is a much brighter image than what we see without light amplification.
This is all an entertaining theory. In practice, everything is quite simple. Despite the many variants of devices and patents based on which they are collected, such devices, for the most part, have identical design solutions and a similar design. In this design, the image amplification system described by us with a photocathode and a photomultiplier is central and basic. Even though it is the foundation of a complex mechanism, night vision goggles have other components, without which you will not get the desired result.
The sophisticated design will not allow you to see at night without the objective lens on the side facing the subject. It is the primary instrument that records light signals. The focusing mechanism concentrates light particles, the collimator narrows, and straightens the rays. The mirror system helps to direct them without wasting power. Due to voltage regulators and batteries, electronics are powered, without which it is impossible to amplify signals.
This whole symphony of modern technology gives us a unique opportunity to see in conditions in which we have no chance to see anything with night vision goggles' help.

The sphere of night vision goggles application.
---
Like many other unique scientific solutions that we use in everyday life today, night vision technology was presented to us by the military. And, today, modern life cannot be imagined without the ability to see in low-light conditions.
Naturally, the main field of application of the night vision goggles was and remained the military cluster. The ability to conduct surveillance equally effective, regardless of the time of day and weather conditions, is an incredible tactical advantage. Television cameras and night vision goggles have become permanent companions of all types of troops.
The sentries, equipped with night vision devices, received a view that did not differ from the daytime one at any time of the day. The same devices installed on drones made it possible to identify the enemy more correctly. Ground vehicles today have no limits on the visual determination of the situation on the battlefield. In general, all this leads to the humanization of the war and decreased casualties among the civilian population.

It is quite natural that the second area where night vision equipment is in demand is civilian life associated with weapons circulation. First of all, we are talking about hunters. Everything is obvious here. Despite the misconception about human superiority at the expense of weapons, this is far from the case. Hunting is an art and a game in which a person has no privileges. And only today, modern technologies have made it possible to play this game on a parity basis. Thus, both hunting for recreational purposes and sanitary measures related to animals' shooting have become completely unrelated to the time of day. Moreover, thanks to this new invention, the very culture of hunting has expanded, giving rise to new horizons for this ancient occupation.
Our daily life also becomes much safer. It is difficult to imagine a surveillance camera now without night vision capability. You even have the opportunity to install such equipment at home, and it will not be expensive. The security sector cannot be imagined without such devices. They are used everywhere and are beneficial every day.
Similarly, every day, emergency services are saving thousands of lives with technology. The search for the injured in human-made disasters now depends not only on the keen hearing of rescuers and the narrow beam of a flashlight. Search work in large areas is now not limited by anything. The symbiosis of technology saves people in trouble. Thanks to drones, hundreds of acres are being explored many times faster than volunteers. And thanks to night vision, this inspection does not stop for a second.
Well, it's hard not to recall science either. It also received a significant boost with the development of night vision capabilities. Observation of nocturnal animals by naturalists made it possible to make many important discoveries that allowed us to know the world around us much better. Fans of watching birds and other fauna were literally blessed with the appearance on the market of affordable household night vision goggles.
Only fantasy can limit ideas for applying this magical technology. And the fact that such devices become better and cheaper over time adds a special optimism.
Types of night vision goggles.
---
Above, we have described in detail the mechanism and capabilities of night vision goggles. The essence of night vision remains the same, regardless of the shape and size of the device. The selection framework here can only be set in price, form, and specification.
The main thing is that you have to understand what kind of night vision device you need. Suppose we have already sorted out the devices working on the principle of amplifying the light signal. So, it is worth dwelling in more detail on devices that display the differences in thermal modes.
This is the second option not to become blind in the dark of the night. Such devices register the thermal radiation of objects and transmit the image in a contrasting image of thermal signatures. In general, they are less informative than night vision goggles, which enhance light, but they also have several advantages. For example, they are more informative under bad weather conditions. And the scope of their application in everyday life is much wider. But, it all depends only on your goals.
So the night vision goggles is a device with two tubes from the side of the observer. Thanks to them, you get maximum visibility and immersion in the observation location. In this case, the tubes can record information autonomously, transmitting a unified image, and concentrate on one image receiving tube while relaying it to both eyes. The difference in design does not affect the quality of the final image.
What affects the image is the generation and degree of possible magnification of night vision goggles. There are four main generations of night vision today. At the same time, the I and IV generations are practically not represented on the market. The first generation is outdated and has no practical value. You can also purchase a primitive children's designer that will allow you to assemble such a device at home. But, more than an entertainment purpose, he will not have. The fourth generation is costly due to the complexity of creation and innovative technologies. The military is testing it, and shortly, it is unlikely to be available for free sale.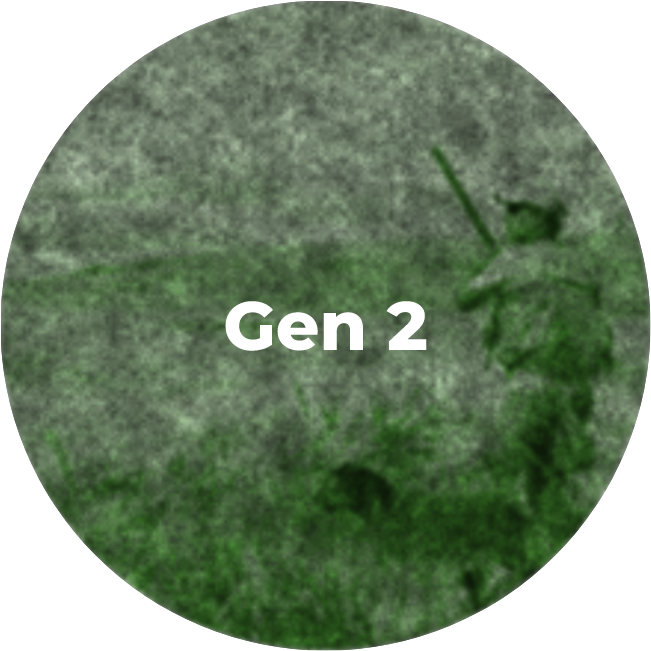 Generation II and III – your choice. Practical and common, they have the widest range and a huge number of options. Finding the option you want will not be a problem, especially if you use the services of a trusted and reliable manufacturer like
AGM Global Vision.
The type of device you need should also have an optimal balance of image magnification and image quality. The more you zoom in on the subject, the more the final image's quality can drop. Finding an option that will give high magnifications while maintaining acceptable quality is difficult but possible.